Eu· dae· mon
Combining "eu" (good) and 'daimōn' (spirit), Eudaemonia is a central concept in Aristotelian philosophy associated with positive virtue, excellence, and practical or ethical wisdom. Eudaemon Technologies is combining that essence with Industry 4.0 to revolutionise Sexual and Reproductive Health and Wellness.
Materials
Innovation for
Human Flourishing
Eudaemon is a disruptive rapid platform product innovation engine with focus on Sexual and Reproductive Health and Wellness (SRH&W). Formed in 2018, Eudaemon has a focus to provide superior SRH&W products options to every person for every situation. We are bridging internal and partner-based next-gen capabilities in Advanced Manufacturing, Material Science, and Human Centred Design to deliver benefits to consumers, manufacturers, brands, and health agencies. Currently we are focused on platform technologies across traditional and innovative Multipurpose Prevention Technologies (MPTs). Our unique approach to vertically integrate the global value chain is positioned to disrupt the nexus of platform interventions which make up portions of a new category we term the $150B Lifetech market (encompassing the $28B contraceptive market, $13B fertility market and $100B+ STD diagnosis and treatment markets). We are building products that change lives.
Capabilities
Advanced Manufacturing
We develop unique equipment and processes for rapid prototyping of products through pre-clinical and initial clinical work. Currently we are integrating IOT, machine learning/AI, robotics, smart materials, and other Industry 4.0 concepts to disrupt legacy manufacturing and produce systems that are safer, cleaner, and more cost effective.
Medical Grade Materials Science
Eudaemon has exclusive access to FDA cleared materials and APIs, as well as innovative new formulations with opportunities in the SRH&W sector. Combined with extensive internal understanding, our capabilities in optimising both compounds (medicine) and delivery mechanisms (devices) allow us to produce materials for devices that offer enhancements in user desired features while increasing clinical benefits.
User Driven Design
We utilise co-design methodologies to inform design of our products and to pinpoint need by discussions with stakeholders. We are building on traditional methodology by bioneering new neuroscience and preference studies to improve on the way we actually understand how people interact with products. These methods have been designed to integrate with and clinical and regulatory processes to improve safety and effectiveness.
Project Geldom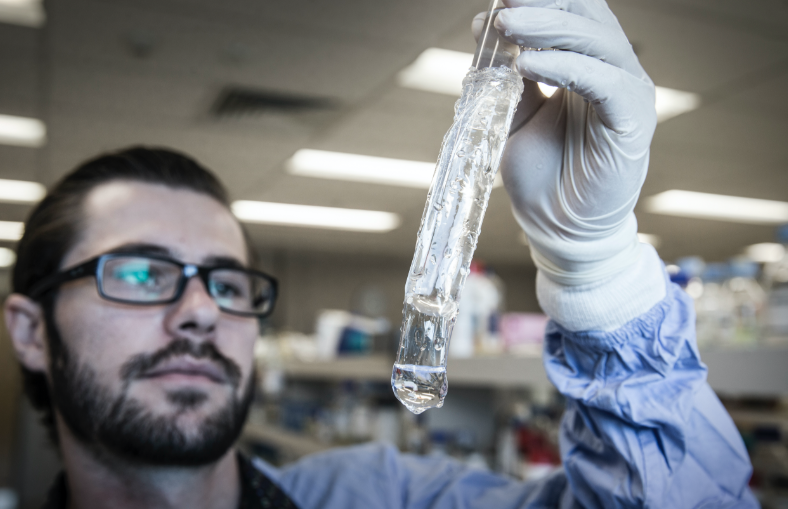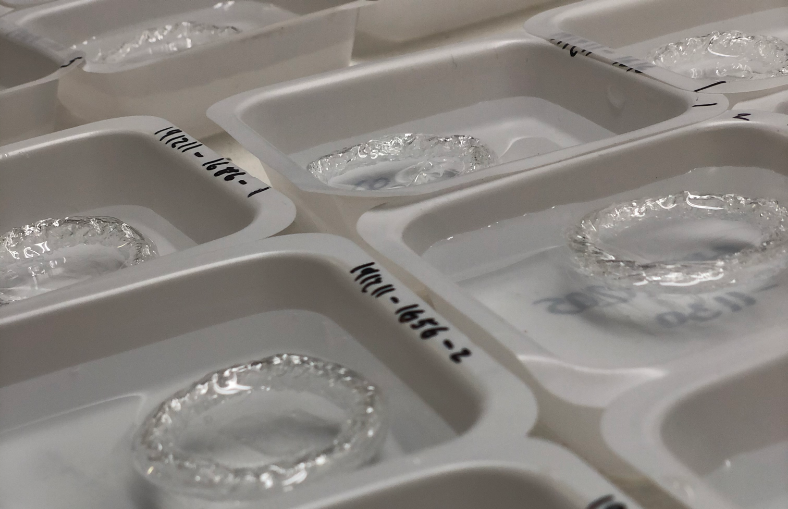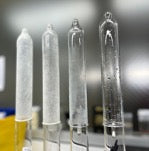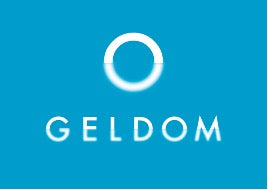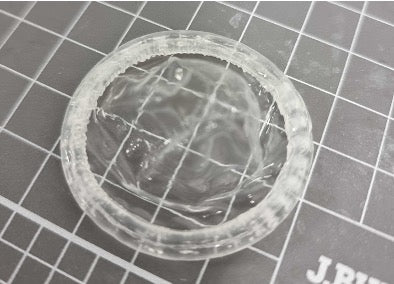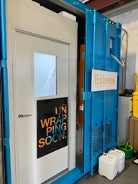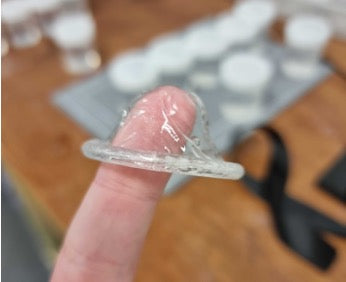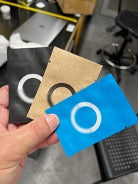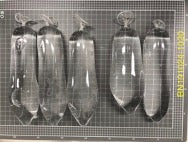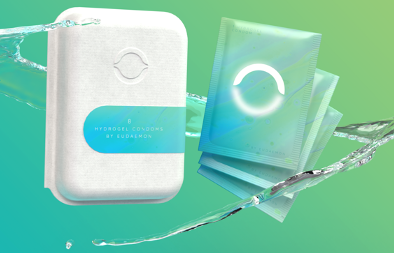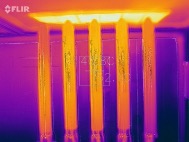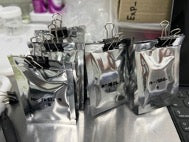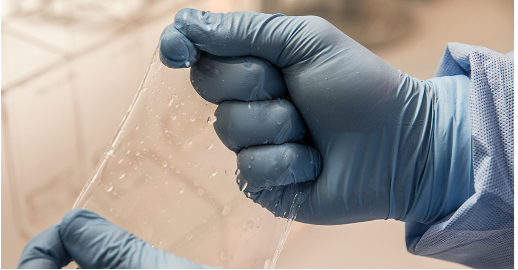 What if we could make a condom that people couldn't wait to try? Producing a condom that people actually want to use would revolutionise safe sex, enhance family planning, sexual health strategies (reduce the 1 million new STIs contracted every day), save healthcare agencies millions worldwide, as well as disrupt a growing $11 Billion USD market. Project Geldom is making this concept a reality by creating better feeling condoms made from innovative materials called tough hydrogels. These tissue-like materials act like rubber, the "gold standard" for condom production used for over a century, but offer superior safe sex options with enhanced feel and lubrication, no adverse odours or tastes, no allergic reactions, and unprecedented ability to customize sensual experience for you and your partner.
Our Team
Nick is an experienced management consultant with 20 years' experience as an Executive Chairman, Managing Director, Consulting Partner, COO and HR Director working with large enterprises (including listed entities), government, private high growth ventures, not for profits and SMEs. Nick has extensive experience in helping executive teams manage complex and high risk matters and to originate and complete value adding deals (with expertise in strategic growth and transformation, operational excellence, workplace investigations, facilitation & mediation, IP commercialisation, corporate finance and M&A) and has raised $50+ million in corporate, venture, grant and philanthropic funding. Since 2018 Nick has chaired Eudaemon and has stewarded corporate growth.
Prof Robert Gorkin is a biomedical engineer and serial entrepreneur passionate about transforming innovative Industry 4.0 concepts to reality with a focus on social good. His experience includes working on five continents with world-class institutes and companies, from international corporations to new ventures and not-for-profits. He has been directly involved in disruptive startups leading to investment, products and sales, contributed to over 100 publications (5000+ citations), and secured $XXM+ worth of international grants awarded across commercial and academic positions. He has helped lead Eudaemon related projects since conceptualizing the next generation condom in 2014.
Dr Simon Cook is a Fulbright Future Scholar, and Research Fellow at Swinburne University of Technology with a background in biotechnology, microbiology and entrepreneurship. After Simon was awarded his PhD in 2014 from the University of Wollongong in Molecular Microbiology and Bacterial Pathogenesis, Simon joined Eudaemon's first project - Project Geldom building to a role as technology lead. Since 2016, Simon has managed hands-on engagement with partners and product development for Eudeamon projects. Simon recently completed a Fulbright at the Kinsey Institute in the US looking at pioneering biofeedback and neuroscience based consumer engagement.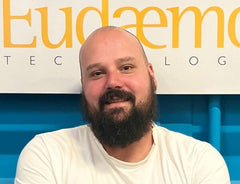 Dr David J. Shepherd
Lead Production Engineer and Materials Specialist, PhD, BSc (Chem) Hons
David graduated with a PhD from the University of Wollongong in 2021 working as part of the Bionic Artificial Muscles research group - the original materials experts from which the Geldom condom concept originated. With an extensive background working with hydrogel-based polymer formulations and devices, David transitioned to Eudaemon full time via an APRIntern at IDE Group. David has extensive experience in the preparation and processing of Eudaemon materials, and leads interaction with product development, ISO 13485 QMS, documentation and risk management.
Esther is a chemistry analyst with extensive experience in research and environmental analysis. Her experience in multiple different laboratory environments has provided her with valuable insight into commercial, analytical, government licenced, research and teaching laboratories. She has joined Eudaemon with a keen interest in the company's goals and values.
Project Support by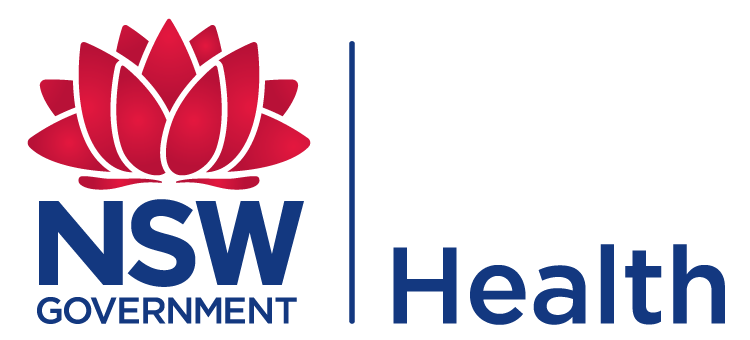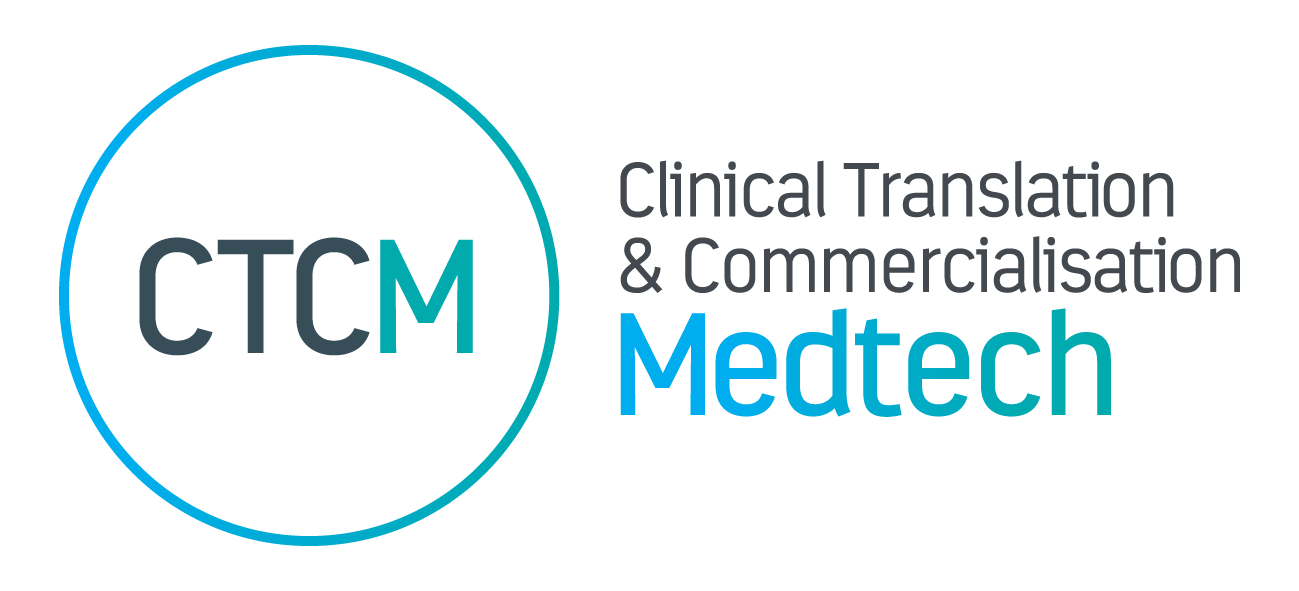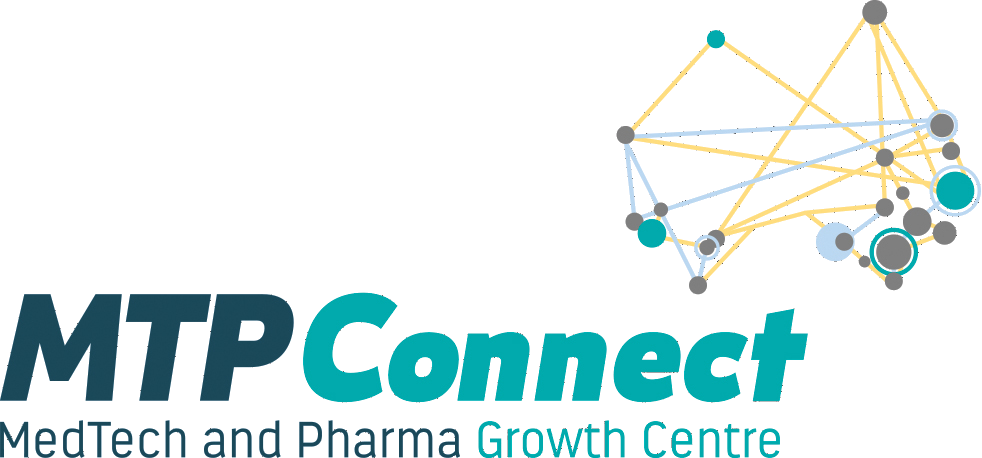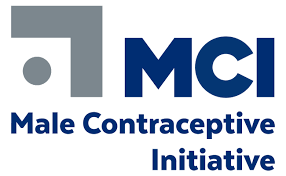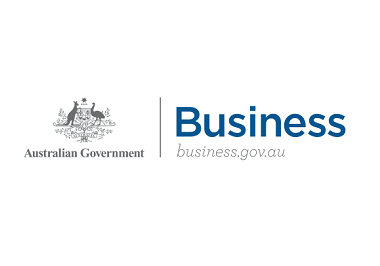 Contact Us
Eudaemon Technologies Pty Limited
Level 26, 44 Market Street
Sydney NSW 2000
Australia
Privacy Policy
Privacy Policy Eudaemon trading as Eudaemon Technologies Pty Ltd ABN: 75 625 265 401 5 and its related bodies corporate (referred to as Eudaemon, we, us or our) respect your right to privacy and are committed to safeguarding the privacy of our customers and website visitors and to the protection of personal information that relates to them in accordance with the Australian Privacy Principles (APPs) as set out in the Privacy Act 1988 (Cth) (Privacy Act). This Privacy Policy describes the manner in which we collect, hold and use information that is covered by the Privacy Act. It is not intended to cover categories of information that are not covered by the Privacy Act. If you wish to make any inquiries regarding this Privacy Policy, you should contact us in any of the ways specified in clause 11. References in this Privacy Policy to "you" are references to you as an individual and/or as a company, organisation or trust as applicable. We may, from time to time, review and update this Privacy Policy including to take into account new laws, regulations and technology. All personal information held by us will be governed by our most recent Privacy Policy, posted on our website www.eudaemontech.com (Website). Our most recent Privacy Policy will apply to our collection, use and disclosure of Personal Information. 1. What is considered Personal Information? "Personal Information" is information or an opinion about an identified individual, or an individual who is reasonably identifiable, whether the information is true or not, and whether recorded in a material form or not. "Sensitive Information" is Personal Information about an individual that includes health information, genetic information, biometric information or templates, or personal information that is also information or an opinion about an individual's race or ethnicity, their religious, political or philosophical beliefs, opinions or affiliations, their sexual orientation or criminal record. We will only collect Sensitive Information with your consent. We will assume that you have consented to us collecting any information that you provide to us for use in accordance with this policy, unless you tell us otherwise at the time you provide it to us. 2. Why do we collect Personal Information? 2.1 Why do we collect your information? We collect Personal Information from clients and customers, employees, contractors, survey participants and other individuals that is reasonably necessary for one or more of our functions or activities, including: to deliver management consultancy services to our clients (in some cases with support from third party providers), to provide co-working spaces and to conduct our other business functions; to market and sell our products and services; to improve our products, our marketing and to better understand your needs, to provide you with information and updates, to make you aware of new and additional services and opportunities available to you, and to conduct employee related activities. We will only collect Personal Information that is adequate, relevant and limited to what is necessary for the purposes set out in this Privacy Policy. 2.2 How we contact you and how you may deal with us Eudaemon may contact you using a variety of means including, but not limited to telephone, email, SMS and post. You have the option to deal with us anonymously or by using a pseudonym. However, you acknowledge that where this is impractical or where the law or a court order provides otherwise, we are not required to provide these options to you. If you choose not to provide your Personal Information to us, we may not be able to undertake certain activities for you (such as providing you with requested information, products or services, or including the information you provide to us in the course of our delivery of recommendations on a consultancy project to a client). 3. Collection of Personal Information 3.1 When and how do we collect your information? We may collect and hold Personal Information about you such as your name, gender, date of birth, contact details (including your address, phone numbers and emails, whether personal or for work), employment information, credit card details, and in some cases information related to your education, health and use of social services. We collect Personal Information directly from you when you: in the course of delivering a project, when we consult with you directly or in a workshop, when you complete a survey, or when you correspond with us; when we otherwise supply you with services; when you request information about us or our products or services, provide feedback, change your content or email preferences, enter into an agreement or contract with us, fill in a form or a request for services, fill in a form on our website, attend an event, become an employee of Eudaemon, or otherwise contact us by telephone, facsimile, email, post or in person. If you are based in Europe and/or the GDPR applies to how we collect, use or disclose your Personal Information (including Sensitive Information), we will request that you provide us with your consent to collect, use or disclose your Personal Information. You may withdraw your consent any time in the same manner in which you gave consent or by contacting us in any of the ways set out in clause 11. Where required by the Privacy Act, PIPEDA or the GDPR, we will seek your consent to the processing of your Personal Information for specific purposes or your explicit consent when processing Sensitive Information (if applicable). If you provide Personal Information about other individuals to us, you must ensure that you have informed those individuals that you are providing their Personal Information to us and that you have obtained their consent and advised them of our Privacy Policy. 3.2 Do we collect information about you in other ways? We may also collect Personal Information about you via third parties including from our clients, suppliers, through events or online marketing. We may also process your Personal Information in performance of our contractual obligations when we receive it from a third party with whom you have entered into a contract or at your request. In some circumstances we may receive Personal Information that we have not requested. If this occurs, we will comply with our obligations under the Privacy Act, PIPEDA and GDPR. You acknowledge that we may de-identify and/or destroy this information unless we are required to keep it by law. 4. Information collected via our Website 4.1 Website terms of use This Privacy Policy governs how we use, collect or disclose Personal Information provided on our Website. By using the Website you agree to the terms and conditions contained in this Privacy Policy. We will not collect any Personal Information about users of our Website except when they knowingly provide it. 4.2 Click Stream Data When you visit and browse our Website, our Website host may collect Personal Information for statistical, reporting and maintenance purposes. Subject to clause 6.2, the Personal Information collected by our Website host will not be used to identify you. The information may include: the number of users visiting our Website and the number of pages viewed; the date, time and duration of a visit; the IP address of your computer; the path taken through our Website; or the browser type, operating system or website visited immediately before coming to our Website. Our Website host uses this information to administer and improve the performance of our Website, including to assist with the diagnosis of and to provide support for any issues with our Website or services. This information is used in an aggregated manner to analyse how people use our Website, so that we can improve our service. 4.3 Cookies Cookies are small text files that are transferred to a user's computer hard drive by a website for the purpose of storing information about a user's identity, browser type or website visiting patterns. If you access our Website, a cookie is downloaded onto your computer's hard drive when you first log on to our Website. Our website uses cookies to make your use of the website easy and meaningful. Cookies do not personally identify you; they merely recognise your Web browser. We may also use this information for development and analytics purpose. You can tailor your experience with these technologies via the privacy and browser settings on your device or by rejecting the cookies. 4.4 Web Beacons Web beacons are images that originate from a third party site to track visitor activities. We may use web beacons to collect aggregate data and provide this information to our Website host to administer and improve the performance of our Website. 4.5 Links to external websites If you follow any links to third party external websites from our Website, the Privacy Policy will not apply to those websites which may have their own policies relating to privacy and data collection and website usage. Links to third party websites do not constitute sponsorship or endorsement or approval of these websites. If you choose to access any linked website or to provide any Personal Information on such websites you should review their policies and terms of use to learn more about how they may use your Personal Information. We are not responsible for and will not be liable for the operations or policies of any third party external website. 5. How we use Personal Information? 5.1 How we use the Personal Information we collect about you? We use the Personal Information we collect about you for our business functions and activities, which may include the following: • to provide you with information or services you have requested; • to promote and market our services to you; • to personalise and customise your experiences on our Website; • to deliver our consulting services to our clients; • to provide you with ongoing information about us and our activities; • to use aggregated or de-identified information for the purposes of data analysis, research and reporting; • to comply with regulatory or other legal requirements; • to protect the copyright, trademarks, legal rights, property or safety of Eudaemon, its customers or third parties; • for purposes related to the recruitment and employment of our personnel and providing internal services to our staff; and • for any other use required or permitted by law or any other purpose communicated to you at the time that the Personal Information was collected or for which you provided your consent We may use your Personal Information for a secondary purpose if that secondary purpose is related to the purposes listed in this clause 5.1, if we have your consent or if otherwise provided for under the Privacy Act. Generally, we will only collect and use your Personal Information in accordance with this Privacy Policy. In the event that we collect or use Personal Information in ways other than as stated in this Privacy Policy, we will ensure that we do so in accordance with the Privacy Act. 5.2 Direct marketing We may use your Personal Information to provide you with direct marketing materials if you would reasonably expect us to or if you consent to receive direct marketing materials. We will seek your consent to provide you with direct marketing materials if we have obtained your Personal Information from a third party. Direct marketing material may include promotional material about us or the products or services we offer. You may opt out of receiving direct marketing material by contacting us in any of the ways specified in the direct marketing materials or as set out in clause 11. 5.3 Employee records Employee records are not generally subject to the Privacy Act. As such this Privacy Policy may not apply to the handling of employee related information. Please contact us directly for information about our employee information handling practices. 6. When do we disclose Personal Information? 6.1 Who do we disclose your Personal Information to? Depending on the nature of your relationship with us, we may disclose your Personal Information to our shareholders, officers and employees, other businesses within our group of companies, service providers who assist us in our business operations and recruitment activities (including third party service providers based overseas), government agencies, other third parties, (including parties that we engage to provide you with services on our behalf or who are connected with or involved in our relationship with you), or otherwise as required by law. If there is a change of control in our business or a sale or transfer of business assets, we reserve the right to transfer to the extent permissible at law our user databases, together with any Personal Information and non-personal information contained in those databases. This information may be disclosed to a potential purchaser under an agreement to maintain confidentiality. 6.2 Service providers We may also disclose your Personal Information to our Website host or service providers in certain limited circumstances, for example when our Website experiences a technical problem or to ensure that it operates in an effective and secure manner. Personal information is only disclosed to a third party when it is required for the delivery of our services. To the extent that we do share your Personal Information with a service provider, we would only do so if that party has agreed to comply with our privacy standards as described in this Privacy Policy. We may also share non-personal, de-identified and aggregated information for research or promotional purposes in connection with providing requested information or services to you, or for the purpose of improving our services. We will not sell your Personal Information to third parties for marketing purposes. Unless otherwise specified in this Privacy Policy, we or our Website host will not disclose any of your Personal Information to any other organisation unless the disclosure is required by law, is otherwise permitted by the Privacy Act, or is with your consent. 7. Overseas disclosure and individuals based in Europe 7.1 Disclosure of your Personal Information overseas Your Personal Information may be disclosed outside of Australia to an entity in a foreign country, including entities in which we have an ownership interest or to third party service providers (Overseas Entities). The country in which these Overseas Entities are located/likely to be located include the United Kingdom and Canada, where we have offices. It is possible that the Overseas Entities may be subject to foreign laws that do not provide the same level of protection of information as in Australia or that provide a greater level of protection than in Australia. We take reasonable steps to ensure that these overseas entities do not breach the APPs and that they are obliged to protect the privacy and security of your Personal Information and use it only for the purpose for which it is disclosed. 7.2 Personal Information of individuals based in Europe If you are based in Europe and/or your Personal Information is disclosed to us from an organisation in Europe, the GDPR may apply to how the Personal Information is transferred to us, how we deal with that Personal Information and how we may transfer that Personal Information to third countries. If the GDPR applies we will comply with our obligations in relation to your rights, how we handle your Personal Information and the requirements for transfers to third countries. 8. Storage and data security Eudaemon is committed to ensuring that the information you provide to us is secure. In order to prevent unauthorised access to or disclosure of Personal Information, we have taken steps to put in place suitable physical, electronic and managerial procedures to safeguard and secure Personal Information and protect it from misuse, interference, loss and unauthorised access, modification and disclosure. We aim to keep your Personal Information secure and up to date. We will comply with our obligations under the Privacy Act in relation to any Personal Information that we handle, including information which is held on our computer systems. Personal Information that is held by us in hard copy is stored securely on our premises and is only disclosed or used for the purposes described in this Privacy Policy. The Notifiable Data Breaches Scheme (NDB scheme) in Part IIIC of the Privacy Act sets out obligations for notifying affected individuals, and the Australian Information Commissioner (Commissioner), about an "eligible data breach" (as defined in the Privacy Act) which is likely to result in serious harm. Where a data breach occurs and serious harm to affected individuals is likely, we will notify those individuals and the Commissioner in accordance with our legal obligations. If you are based in Europe and you provide us with your Personal Information, or your Personal Information is disclosed to us or processed by us, you may have additional rights under the GDPR relating to security and protection of data, notification of "personal data breaches" (as defined in the GDPR), and a right to compensation for damage arising from a personal data breach. If the GDPR applies we will comply with our legal obligations. You may contact our Privacy Officer via the contact details below should you require additional information. 9. How long will we keep your Personal Information? We will keep your Personal Information only for as long as required for our business purposes and otherwise as required by Australian, Canadian and UK law. Where we no longer need to keep your Personal Information in accordance with this clause 9, we will take reasonable steps to destroy or de-identify your Personal Information. If you wish to have your Personal Information destroyed or de-identified, please let us know and we will take reasonable steps to do so (unless we need to keep it for legal, auditing or internal risk management reasons, or as otherwise required by law). 10. Accessing, updating and correcting your Personal Information We will take reasonable steps to ensure that the Personal Information that we hold is accurate, up-to-date and complete. You can update your Personal Information at any time by contacting us in any of the ways specified in clause 11. We welcome any changes to your Personal Information so as to keep our records up to date. You are entitled to access Personal Information that we hold about you. If you request access to your Personal Information, we will grant your request unless providing you with access would unreasonably impact upon the privacy of others or is not otherwise permitted under the Australian Privacy Principles or at law. We will endeavor to reply to you within 30 days of receipt of your request/complaint, where appropriate, will advise you the reasons for the outcome of the request/complaint. If we refuse your request to access your Personal Information, we will provide you with written reasons for the refusal. If you are based in Europe and you provide us with your Personal Information, or your Personal Information is disclosed to us or processed by us, you may have additional rights under the GDPR, including in relation to the right to access your Personal Information, to rectify your Personal Information, to erase your Personal Information (the 'right to be forgotten'), to restrict processing of your Personal Information and the right to receive your Personal Information (the 'right of portability'). If the GDPR applies we will comply with our obligations in relation to the exercise of your rights under the GDPR. To exercise any of your rights in relation to Personal Information, including making a request for access, please contact us in any of the ways specified in clause 11. We are entitled to charge you a fee to comply with your request for information, however, if you are based in Europe, we will not charge you for information we provide to you in accordance with GDPR Article 12(5). 11. How to contact us, find out more information or make a complaint If you feel that your privacy has not been respected or that we have conducted ourselves inconsistently with this Privacy Policy, the Privacy Act, a registered APP Code and/or GDPR and PIPEDA in respect of your Personal Information, or for any other queries, problems, complaints or communication in relation to this Privacy Policy, please contact us in any of the following ways: Name: Eudaemon Technologies Pty Ltd Attn: Privacy Officer, Ms Allison Northcott Post: Level 26, 44 Market Street Sydney NSW 2000 Australia Email: allison@eudaemontech.com